WELCOME TO SANTA FE FORD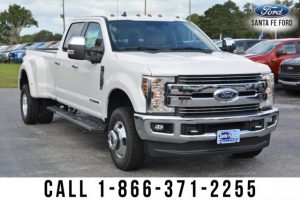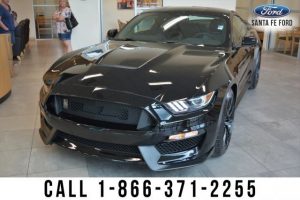 Santa Fe Ford – The Gainesville Ford Dealership You Can Trust
Looking for a budget-friendly price on an exciting new Ford vehicle? How about access to the largest selection of quality pre-owned cars, trucks, and sport utility vehicles (SUVs)? Regardless of what you are looking to get out of your next automotive purchase, the fact remains the same: You can never go wrong with a visit to your friends here at Santa Fe Ford.
Conveniently located just north of Gainesville FL, Santa Fe Ford is your home for unbeatable prices, unparalleled selection, and service that always puts you first. While plenty of other dealerships might claim to foster a similar showroom experience, the truth of the matter is that our independent, family-owned Ford dealership has put in the time and effort to truly back up this bold claim.
Want to see for yourself why Santa Fe Ford proudly owns both a sterling reputation across all of Florida and an accreditation from the Better Business Bureau? Then give us a call today at (866) 371-2255 or stop by the next time you are in the neighborhood and we will be more than happy to roll out the red carpet for you as you consider how a new or used Ford vehicle fits into your automotive future.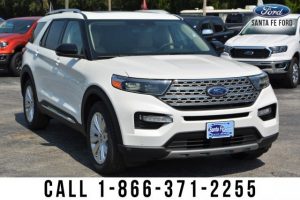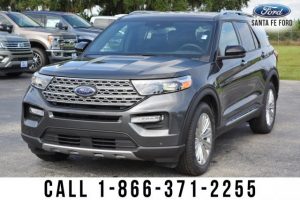 Offering up the Top Selection of Outstanding New Ford Vehicles in Gainesville
Owning a new Ford car, truck, or SUV does not have to cost you an arm or a leg. In fact, with the friendly staff of Ford experts here at Santa Fe Ford on your side, finding a price that works for you – and keeps your bank account out of the red – has never been easier.
From the work-ready F-150 (America's favorite pickup for the last 40 years) to the fuel-efficient EcoSport and iconic Mustang, you can always count on Santa Fe Ford to provide Gainesville, and its surrounding locations, with an impressive assortment of class-leading Ford automobiles.
The best part about taking advantage of Santa Fe Ford's ability to offer up the entire lineup of quality Ford vehicles? Not only will you never have to worry about paying too much, you will also never have to face down a pushy or aggressive showroom experience. Our staff is here to serve you at the pace you prefer, so you can shop with confidence knowing that you are always in control of the process that leads to the new Ford of your dreams ending up parked in your front driveway.
Santa Fe Ford Lifetime Powertrain Warranty
What's Covered?
• Engine: Gasoline engine: All internally lubricated parts contained within the engine block and cylinder head(s).*
• Transmission:  Automatic transmission and Manual Transmission, including automatically shifted manual transmissions plus all internally lubricated parts contained within the transmission case.*
• Transfer Case: All internally lubricated parts contained within the transfer case.*
• Drive Axle: All internally lubricated parts contained within the Front and/or Rear Drive Axle Housing.*
• Fluids and filters: Coolant fluids, lubricants and filters required in the connection with the repair or replacement of a covered part.*
Frequently Asked Questions
Which vehicles come with the Santa Fe Ford Lifetime Warranty?
All new Ford vehicles plus all pre-owned vehicles four years old or newer that have 50K or less miles.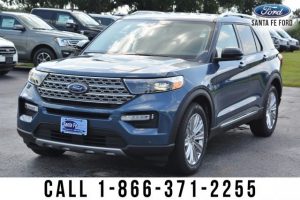 How much does it cost?
Zero. The Santa Fe Ford Lifetime Warranty is included free with every qualifying used car purchase.
How long is the Santa Fe Ford Lifetime Warranty good for?
For as long as you own the vehicle. You get unlimited time and unlimited miles with your vehicle.
Is there any extra maintenance required to maintaining the Lifetime Warranty?
No. As long a you follow the manufacturer's recommended maintenance as referred to in your vehicles owner's manual.
Do I have to bring my vehicle to Santa Fe Ford for required maintenance?
Absolutely not! You can take your vehicle to any licensed repair shop to have the maintenance done. So if you move, if you're on vacation or traveling on business with your vehicle, the warranty goes with you.
Where am I covered by the Lifetime Warranty?
The Santa Fe Ford Lifetime Warranty is valid at any licensed repair shop.